At HowAboutWe.com I was tasked with reskining the viewers profile and user profile page to have persistent elements that would appear on both ends of their accounts.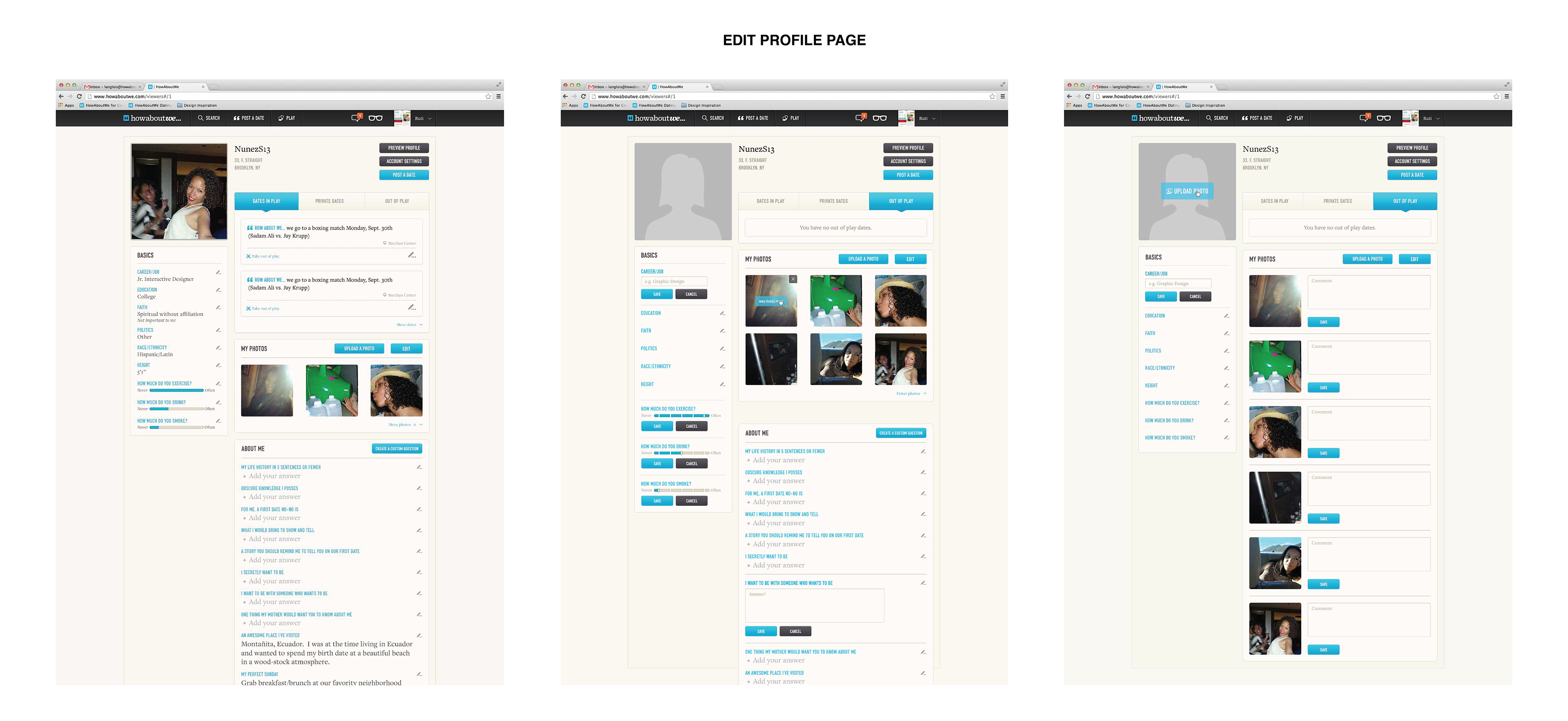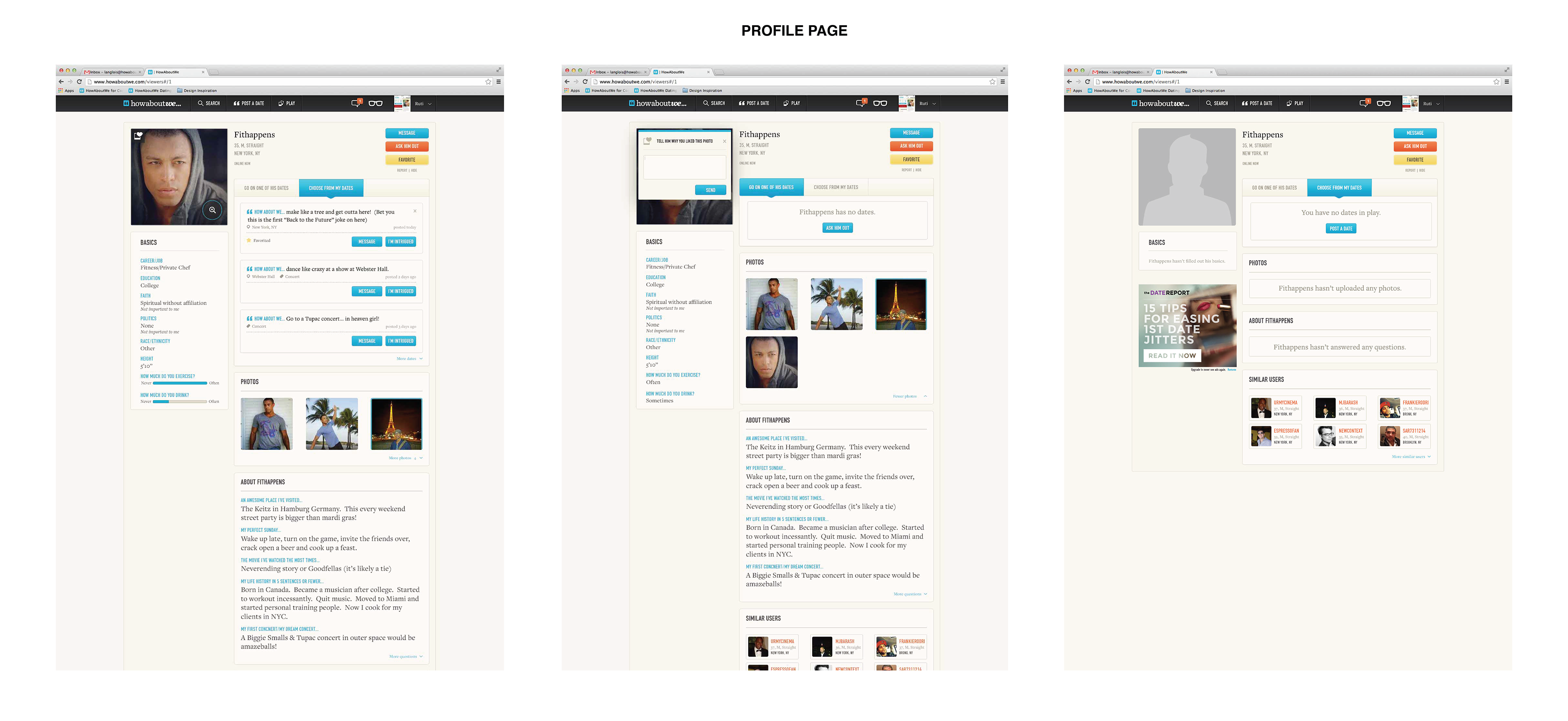 Dates were presented with visuals and high-level information a user might need to inform a date decision. I was tasked with designing a new mobile page to showcase potential mates. Design was to retain our image aspect ratios and existing date details. Below are a number of wireframe options I devised before moving on to the final visuals.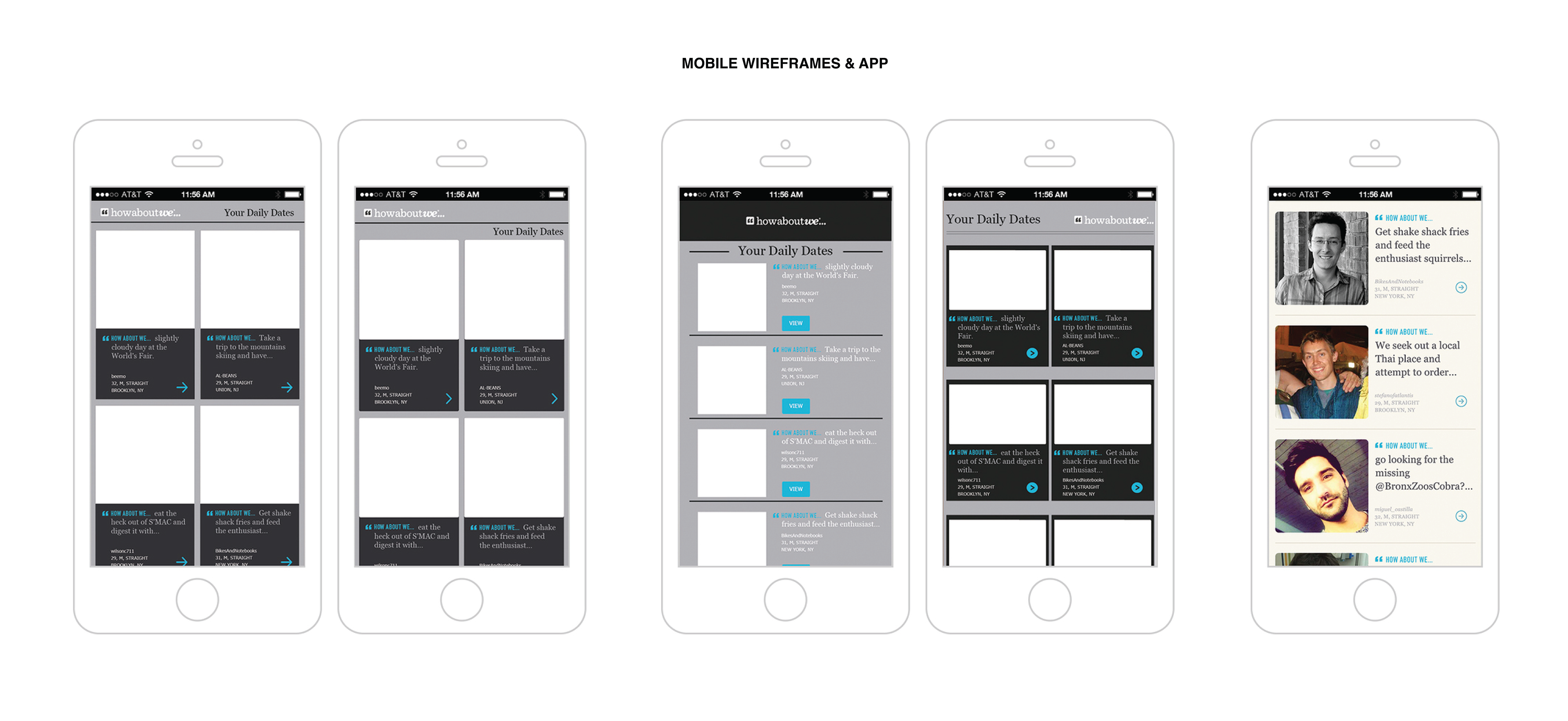 Dates were presented with strong visuals that I was tasked with editing. This roll afforded me the ability to work directly with the marketing and photography teams to develop guidelines when producing original assets.
For our ads we tried to find a balance between the brands persistent elements and our affiliates.