At MakeSpace I was tasked with concepting and developing the welcome booklet that is delivered with each bin.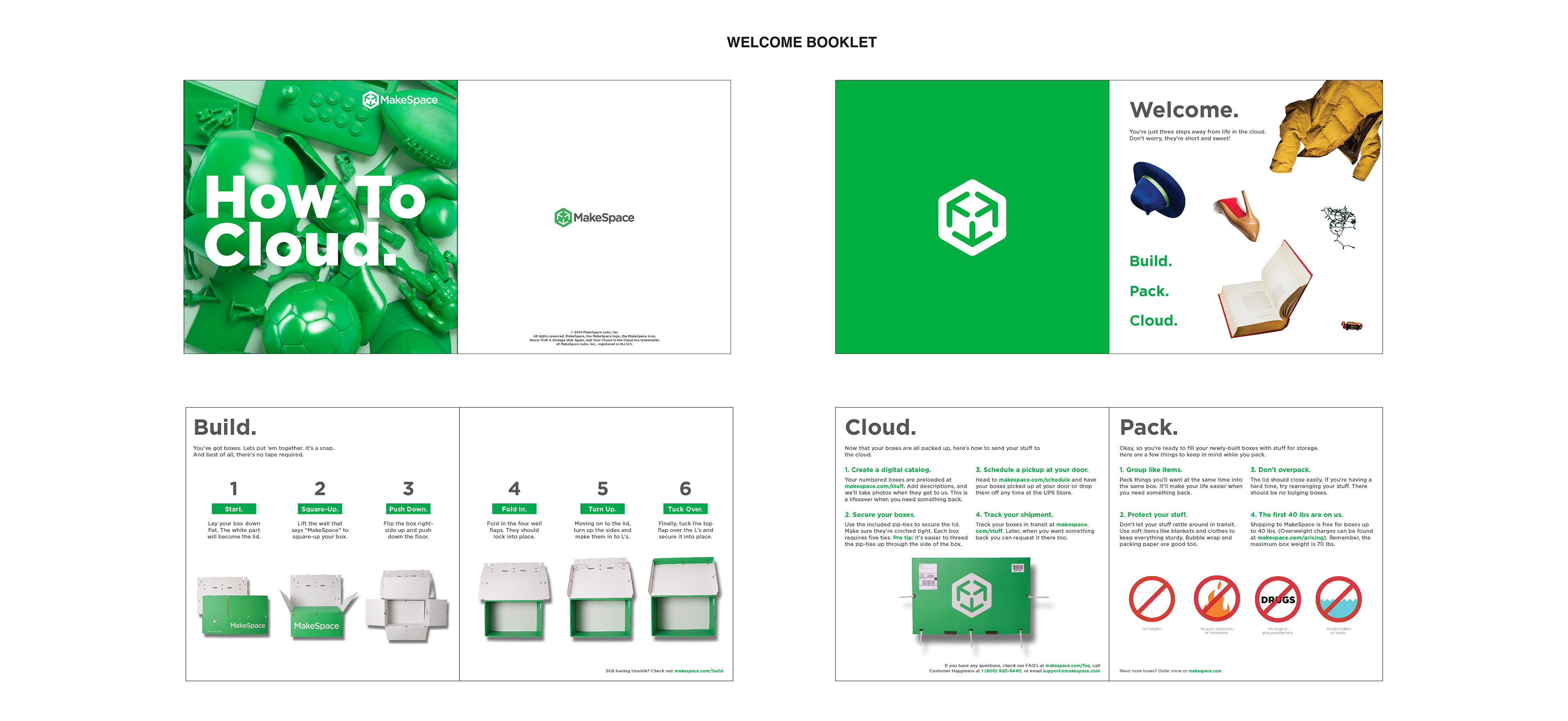 Designed and edited photos for marketing materials and direct mailers.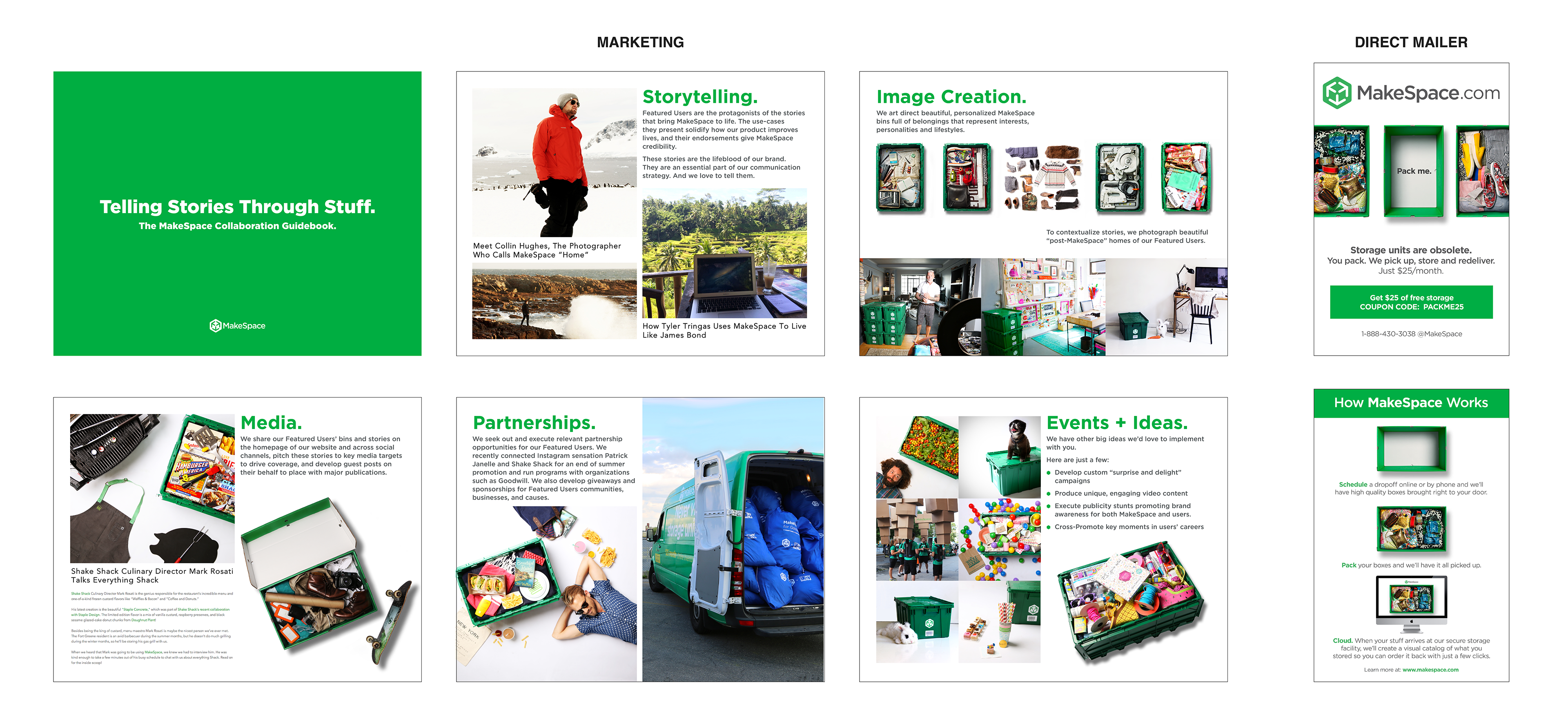 Created postcards for Affiliate promos.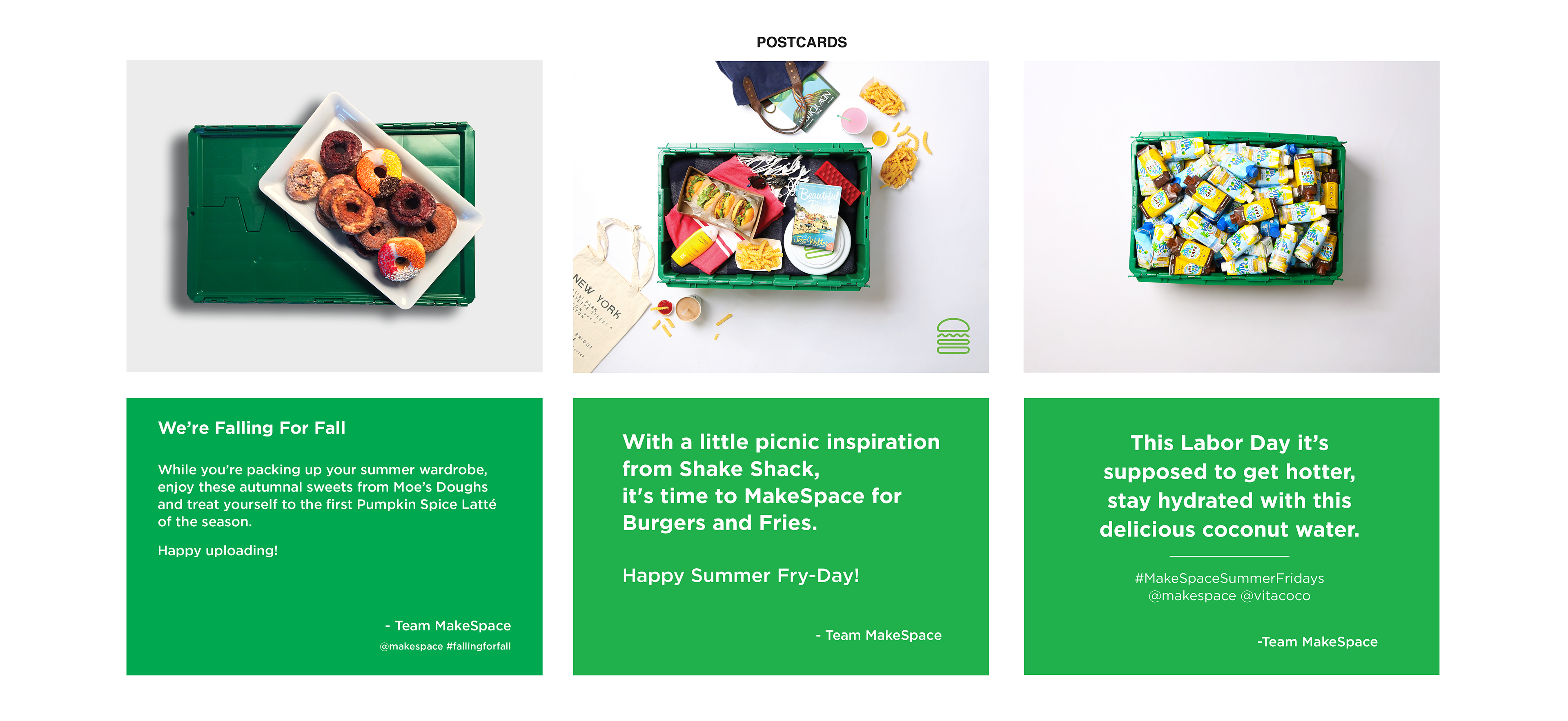 Redesigned the review section of the landing page and designed the FAQ / Guarantee page along with the confirmation e-mail.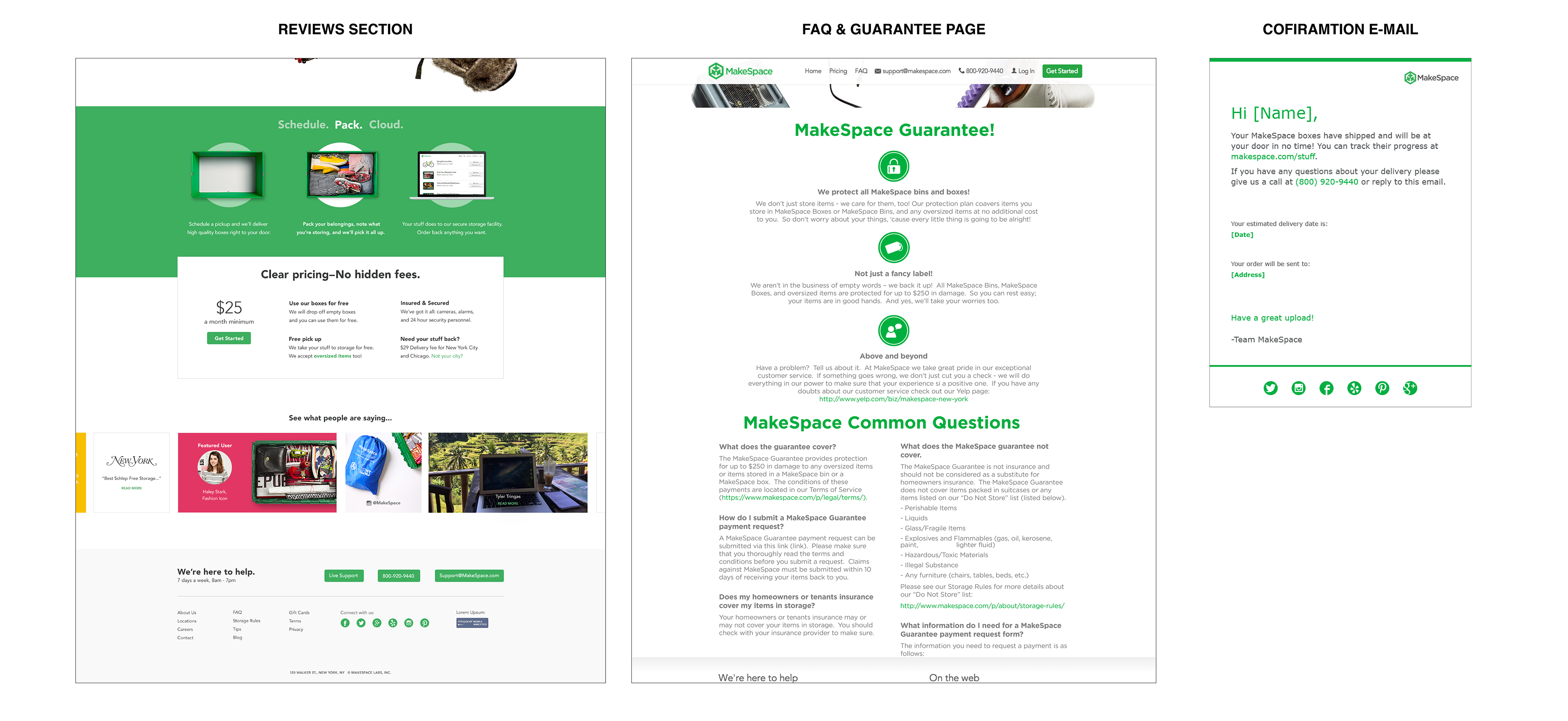 Developed PR Material, Business Cards, Thank You Cards, Gift Cards and even made a costume for Ruby. She was a great addition to the team.
Created fun gifs using photography. See the monster box EAT ME.